Since 1997, The Renaissance Foundation has coordinated fundraising events and gifted funds directly for the support of underserved and homeless children. Our donations have touched the lives of numerous children, including those who have suffered abuse or neglect; those whose families have sacrificed to serve our country; and those who are homeless or otherwise in need of fundamental assistance.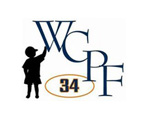 The Walter and Connie Payton Foundation
Chicago, IL
The Walter and Connie Payton Foundation is dedicated to the emotional healing of neglected, abused and underprivileged children. By providing tools and opportunities to build self esteem and encourage a better family unit, it provides Chicago's children with hope for a brighter future.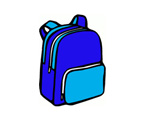 Project Backpack
Kane County, IL
Project Backpack is a community-based initiative led by Elgin Community College. Each year students in need are able to start the new school year with a new backpack filled with necessary school supplies. More than 2,200 back packs were distributed at the Back to School Supply Fair in 2013!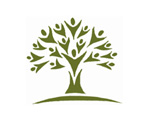 Kane County ROE Equal Chance Program
Kane County, IL
The goal of the Equal Chance Program is to assist local school districts in providing outreach to homeless children. As communities continue to struggle in offering employment, housing and economic relief to families in need, the program's partnership with The Renaissance Foundation ensures that children are remembered during the holidays.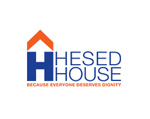 Hesed House
Chicago, IL
Hesed House is a national model for ending homelessness; one person and one family at a time. Its mission is to feed the hungry, clothe the naked, shelter the homeless and give people the chance to hope again. Hesed House is the second largest shelter in the State of Illinois and the largest shelter outside the City of Chicago.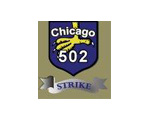 Chicago 502/Armed Forces Council of Chicago
Chicago, IL
The Chicago 502 is an organization founded in 2001 to honor and provide support to the families and children of the 101st Airborne Division. Its contributions include providing food and toys for children in need, and wounded and fallen warrior support to the neediest families of the regiment.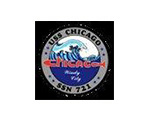 721 Club
Chicago, IL
The 721 Club is the successor to the Commissioning Committee for the USS Chicago/SSN-721, a fast-attack submarine commissioned in 1986. The 721 Club provides ongoing support and contact with the crew and families of the USS Chicago, including annual contributions for the provision of holiday gifts for the children of SSN-721's crew.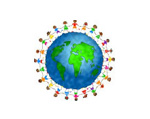 Two Rivers Head Start Agency
Chicago, IL
Two Rivers Head Start Agency is a community action agency providing Head Start, Early Head Start and CSBG services for eligible children and families. Head Start is a national program which promotes school readiness to enrolled children, and strives to be an effective advocate for children and families affected by poverty.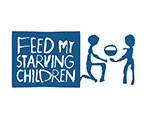 Feed My Starving Children®
Aurora, IL
Feed My Starving Children® is a non-profit Christian organization committed to feeding children hungry in body and spirit. The approach is simple: children and adults hand-pack meals specifically formulated for malnourished children, and the meals are shipped to FMSC's distribution partners. FMSC meals have reached nearly 70 countries around the world in our history. A single meal costs only 22 cents to produce, and 92 percent of total donations to FMSC go directly toward the food program.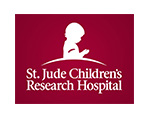 St. Jude's Children's Research Hospital
Memphis, TN
St. Jude is leading the way the world understands, treats and defeats childhood cancer and other life-threatening diseases. At St. Jude, we believe in giving every child the best chance of a cure. By freely sharing knowledge, technology and research data, we are saving the lives of children both in our clinics, and around the world.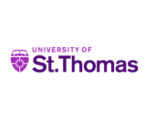 The Dougherty Family College at the University of St. Thomas
St. Paul, MN
The Dougherty Family College at the University of St. Thomas offers associate degrees designed to create successful students and provide smooth transitions to four-year colleges. This two-year college program has been created for promising students who wish to obtain four-year college degrees, but face financial, academic and social obstacles on the way to attaining their goals. Dougherty Family College students demonstrate high financial need, solid academic achievement (2.5 GPA or above) and a drive to succeed. They are looking for a structured curriculum which includes leadership development, mentoring and internships.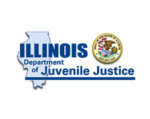 The Illinois Youth Center
St. Charles, IL
The Illinois Youth Center in St. Charles serves a juvenile male population. The Center is committed to preparing youth for successful reintegration into their communities through programming, treatment and services, while providing them safety, security and accountability. Educational opportunities include all classes required for 8th grade and high school graduation, a credit recovery program and tutoring.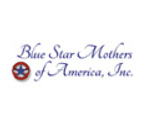 Blue Star Mothers of America, Inc.
Chicago, IL
Blue Star Mothers of America Big Dipper Auxiliary, one of whose objectives is to provide educational assistance to a worthy veteran's child or grandchild. Education is the key to success. The members of the Big Dipper award educational assistance annually to a worthy son or daughter, grandson or granddaughter of a BSMA or Veteran.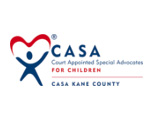 CASA
Geneva, IL
Casa's purpose is to support and promote court-appointed advocates for abused or neglected children in order to provide children with a safe and healthy environment in permanent homes.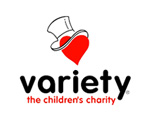 Variety the Children's Charity of Illinois
Woodridge, IL
All children are special. However, Variety – the Children's Charity's purpose is to serve children who are less fortunate – children who live and grow up with a serious illness, disability or disadvantage. These are extra special children who require a special kind of help.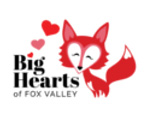 Big Hearts of Fox Valley
St. Charles, IL
Big Hearts of Fox Valley NFP is a 501c3 nonprofit organization dedicated to brightening the lives of children whose families are experiencing financial hardship within the boundaries of School District 303.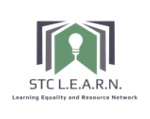 STC L.E.A.R.N.
St. Charles, IL
STC L.E.A.R.N. partners with District 303 families to assist with the funding of logistical and/or academic supports required to provide equal learning opportunities for students in the home environment. Examples of supports STC L.E.A.R.N. may fund include: tutoring, private or group to "catch up" to grade level; summer or after school camps focusing on extra academic knowledge and skills; assistance with childcare for older students caring for younger siblings; supervision/assistance for remote learners; desks, lamps, chairs, noise-canceling headphones for home use, flashcards, calculators, phonic systems, and other educational tools.